Hello, friend. This site is still a work in progress. Some stuff is broken.
Hover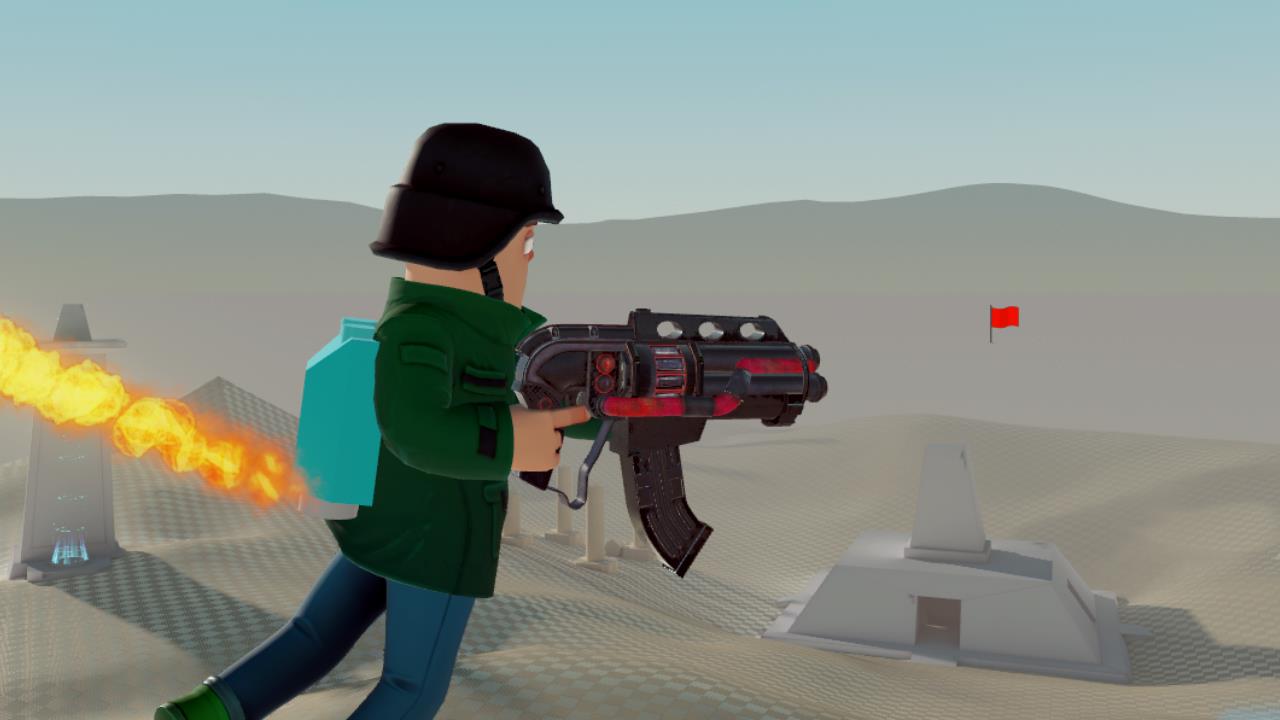 🔫 Loadouts Visit a Loadout Station at your base to change or upgrade your current loadout. Each loadout has alternate weapons and equipment that can be selected. ⛸️ Jetpacking and Skiing To jetpack hold the [Right Click] button and to ski hold [Space]. When you are skiing, you will maintain your velocity / speed as long as you are not going uphill. Make sure you jetpack uphill and ski downhill and across flat surfaces to gain crazy speed. You should try to be skiing as much as possible while you are moving. 🎤 Communication Communication is vital to your team's success. Bind a key to +iv_voice to talk with your team. ⭐ Changes 📅 27/10/2021 * Players can only capture a flag when their flag is on their home stand * Players instantly return their own flag when they touch it
Bacon ipsum dolor amet cow tri-tip strip steak rump burgdoggen brisket landjaeger picanha pork belly beef ribs pancetta pork loin corned beef. Tri-tip chuck strip steak, filet mignon pork chop ball tip brisket hamburger jerky alcatra short loin cow landjaeger. Meatball turkey beef, picanha prosciutto flank cupim chuck. Rump t-bone tri-tip, bacon buffalo shankle strip steak pig alcatra. Pig jowl ham alcatra, kielbasa short ribs ball tip jerky. Tail t-bone ham hock, strip steak spare ribs venison pancetta pork loin leberkas. Venison buffalo andouille t-bone jerky. Tongue brisket ball tip kevin salami. Meatball ham landjaeger kevin beef leberkas sausage ball tip chuck boudin pig pork belly. Beef turducken tail, bresaola kielbasa pastrami jerky pork prosciutto ball tip capicola tenderloin bacon strip steak. Bresaola sirloin buffalo pork chop bacon. Boudin shoulder sausage shank rump tail meatball pork. Salami picanha pork belly, landjaeger ground round bacon andouille ham. Spare ribs shoulder alcatra, swine shank drumstick pork t-bone pastrami capicola ribeye. Porchetta chuck buffalo chicken meatloaf jerky drumstick. Shankle picanha prosciutto rump tri-tip salami sausage short ribs jowl porchetta chislic turducken. Kielbasa porchetta capicola, landjaeger cupim pork belly corned beef. Shank pork loin shankle swine turkey. Hamburger corned beef ham porchetta, shank andouille tongue strip steak buffalo pig pork belly leberkas. T-bone salami picanha sausage tri-tip swine frankfurter kielbasa corned beef meatloaf pig fatback. Fatback jowl frankfurter meatloaf pancetta, pastrami buffalo porchetta kevin prosciutto short loin venison pork loin picanha andouille. Pork turducken meatball, shoulder pork chop pork belly alcatra swine. Pork chop pork belly tenderloin, t-bone pastrami jerky ham leberkas shankle short loin burgdoggen. Jowl boudin turkey t-bone, meatball turducken swine short ribs kevin shankle burgdoggen prosciutto porchetta.
Last Publish
an hour ago
Organization Members